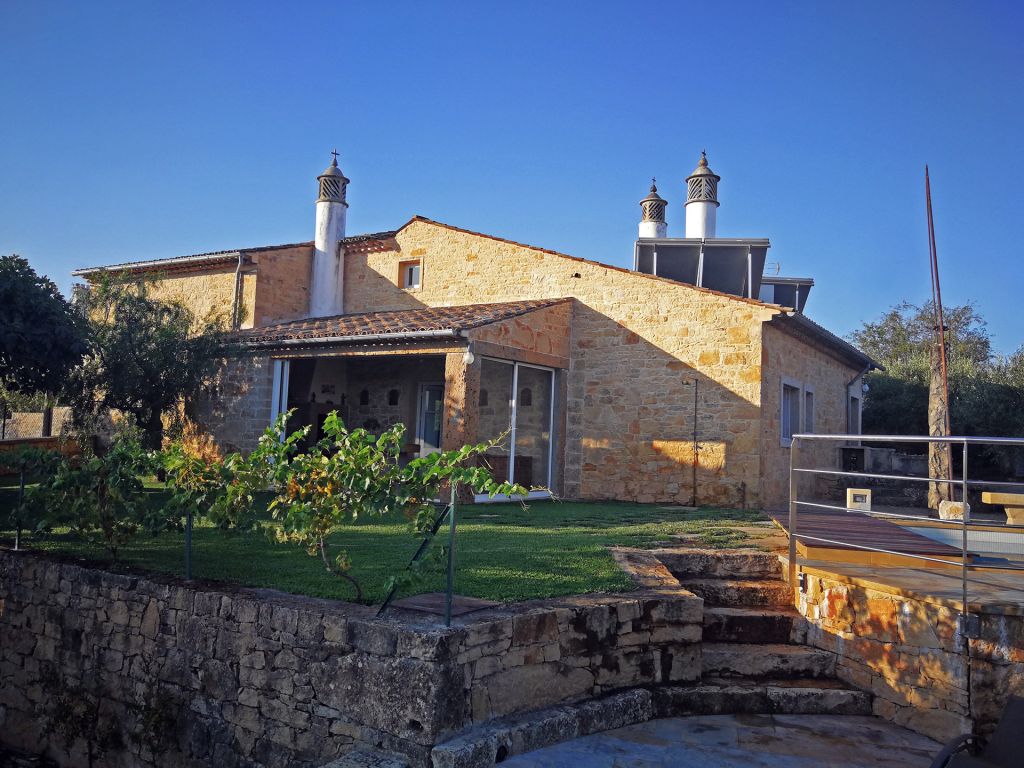 Casa Catão is a comfortable and welcoming house, dedicated for people who want a peaceful and enriching stay in rural environment.
Arises from the reconstruction of one of the oldest houses in the village, which was scenario of the movie Fátima apparitions by Daniel Costelle in 1991.
It consists of 4 bedrooms, 1 kitchen, 2 living rooms, 4 bathrooms, barbecue, oven wood, fireplace and a a large attic.
It has TV, internet and heating in all rooms.
14 Guests
Capacity to accommodate 14 people
4 Bedrooms
6 double beds, 2 single beds and 1 sofa bed
Parking
Free private parking available on site.
Free Wi-Fi
Wi-Fi access available throughout the house.
Equipped Kitchen
Dishwasher, washing machine, microwave, refrigerator…
Living Room
Enjoy a comfortable living room with a fireplace.
Outdoor swimming pool
Enjoy the sunny days and take a dip in our heated swimming pool.
Garden
Our garden is a great place to relax and socialize.
Barbecue
Enjoy our barbecue grill for a good time of shared with family and friends.
Games
We offer a large attic with a game room.
Pets
Don't leave anyone behind. Bring your pet.
Accessibility
The house is adapted to people with limited mobility.
Television
Take a break and enjoy our flat-screen TV.


















In the center of Portugal, the 'Casa Catão' is located in the village district of Serra de Aire, 8 km from Fátima and 10 km from Ourém. It is 120km from Lisbon, the capital, 90 km from the historic city of Coimbra and 60 km of beaches.
Address
Rua do Rossio, nª 3 – Bairro, 2490-243 Ourém, Portugal
Coordinates
39.5782281,-8.5956036
Make your reservation now:
We will contact you as soon as possible.
CONDITIONS: Minimum stay of 2 nights // Payment – 50% on booking and 50% at check-in // Leave clean space.